Lenore N. Howland, CPA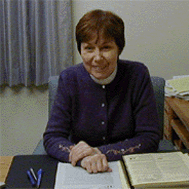 Email:

Loading Email...





Lenore specializes in business planning, tax preparation and multi-state compliance as well as tax planning and preparation for individuals. Her interests also include fiduciary planning, tax preparation and probate accountings.

A 1985 Magna Cum Laude graduate of Bentley University, where she was a Presidential Scholar, Lenore has been a practicing Massachusetts-licensed CPA since 1989, and is also a Notary Public. Lenore is a member of the AICPA, MSCPA, NSTP, MAA, NSA and AITS. She is also a QuickBooks Certified Pro Advisor. In addition, Lenore serves on the Board of Directors of the Massachusetts Association of Accountants as the Second Vice President and is a thirty-year resident of Reading, MA.